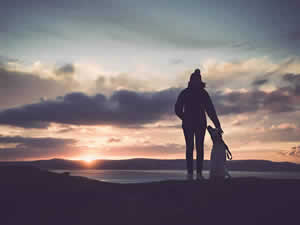 After Care
It is useful to think about what you will do with your pet before it has passed, so that you do not have to make the decision at the time.
Aftercare options
Burial at home
If you own your own house it is legal to bury your pet in the garden.
To bury a pet at home you must:
bury at least 3 feet below the surface to avoid being dug up by wild animals
bury not near a water course
the body must not be regarded as hazardous waste
What constitutes hazardous waste is not clearly defined in law, but essentially it is hazardous if the vet treating the pet says that it is. It would be unusual for a deceased pet to be regarded as hazardous in this context.
Burial at a pet cemetery
Most people opt for their pet to be taken elsewhere. There are some pet cemeteries where a pet can be buried, but this is generally the most expensive option and not widely available.
Cremation
The most popular option is cremation. There are 2 types of cremation:
Individual Cremation
Individual cremation is where the pet is cremated alone. The ashes can be returned to the owner for scattering, or in a casket or urn to keep.
Shared Cremation
Shared cremation where the pet is cremated alongside a few others. The ashes are scattered, but cannot be returned to the owner.
Pet Crematorium
You can make your own arrangements to use any crematorium of your choice. I can assist you with making these arrangements or I can, on your behalf, arrange cremation at a very reputable crematorium where you can be assured that your pet will be handled with dignity and that you receive the ashes of your pet only if you choose individual cremation.